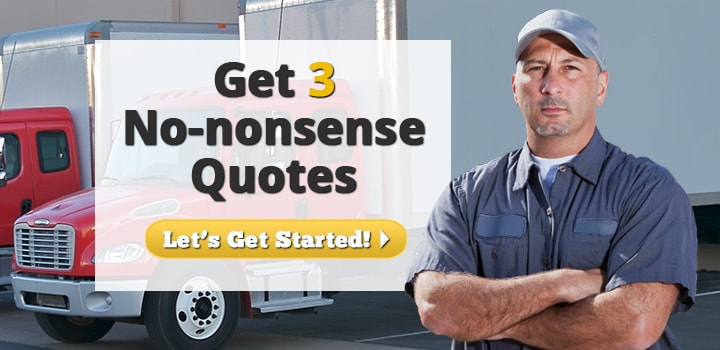 One way to reduce the overhead of your delivery operation is to find a cheap rate on delivery truck insurance. Not so easy. Insurance agents who sell delivery truck insurance are few and far between. Comparison shopping is almost impossible.
That's why we set up this form. You enter your information and we connect you with three insurance agents who sell delivery truck insurance. They compete for your policy and you choose the rate that best fits your business. It's free so there's no reason not to get started.

How to Get a Cheap Delivery Truck Insurance Rate by Comparison Shopping
Not all delivery truck insurance policies are the same. Some come with extra frills and bloat that you don't need. You get a rate below the average by getting the leanest policy possible.
But what's more important is the way these rates are calculated. Different agencies look at different factors, the main factors being:
The driving records of all drivers, including:

Any driving violations
Previous claims
Drivers' ages

The age, make, and model of your delivery truck
The structure of your policy, including:

Extra coverage for your business
Bulk discounts for large enough fleets
The size of your fleet

Your Location
Your Area of Operation
These factors are all considered by your insurance agents, but they aren't all weighted the same. You can often make up for an unsafe area of operation by maintaining a safe driving record.
When we get you in touch with your three agents, they will run your details and decide what kind of rate to give you. The more agents you contact, the more likely you are to find one that sees your details favorably.
How to get started
The process is easy. Go to our Request 3 Quotes page and fill out your information. We only ask for basic details and we only share your information with your three agents and no one else. The whole process is free for you to use and if you don't like the rates presented, there's no obligation for you to accept. Get started now and start saving!