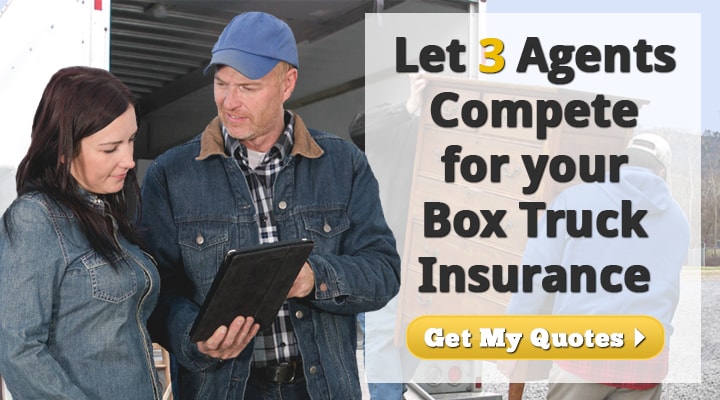 You won't know how much your moving truck insurance will cost until you speak to an agent. However different insurance agents will give you different prices. The best way to make sure you're getting the best price is to compare several companies at once.
When you apply for a quote with us, we get you in touch with three moving truck insurance agents at once. They will each give you a unique quote. You can then choose the policy that works best with your budget.

How Much does Moving Truck Insurance Cost on Average?
What you can expect
Sometimes it's helpful to have a rough idea of how much insurance costs for your moving truck business. The biggest things that affect your price are
The number of vehicles you need covered
The coverages you need.
A single moving truck with just liability coverage and cargo insurance will cost less to insure than a large fleet of trucks that have complete coverage.
Actual numbers
If you have a single truck, expect your quote to be between $4,000 and $10,000 a year. The more trucks you have, the more that price will go up, obviously, but likewise, the per truck price will usually drop. Similarly, if you're a new venture, you should expect to pay a little more than an established business.
How is Cost Calculated?
In addition to what coverages you get and the number of vehicles you need insured, there are several factors that go into the final cost of your moving truck insurance. They include:
What Determines Your Box Truck Insurance Rate?
The driving records of all drivers
The value of your trucks, including age, make, and model
Your state
Area of Operation
What goods you normally haul
How to Get the Best Coverage
There is no better way to get a good deal on Moving Truck Insurance than to simply shop around. We've made this part easy. Go to our Request a Quote form and enter your information. For free, we'll connect you with three independent insurance agents who will each offer you a price on insurance. They will compete for your business and you can select the policy that works for you.